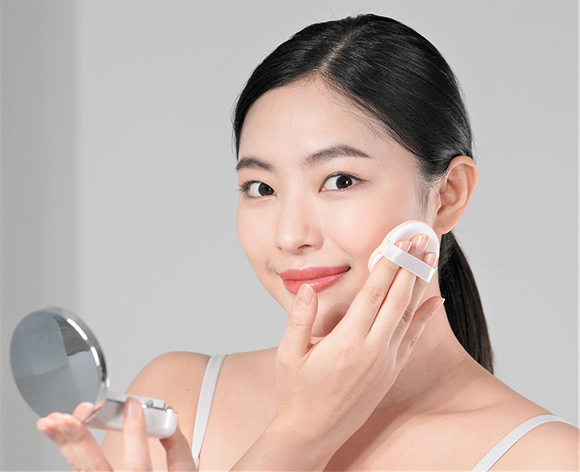 Dear Customers,
W
orld sponge Manufacturing Co., Ltd. was established in 2013 based on 20 years of technological know-how to help women who pursue beauty as well as to meet their desire for esthetic expression.
We're currently supplying our products to global cosmetics companies such as L'OREAL, BENEFIT, SEPHORA, AVON, KANEBO & KOSE and have achieved remarkable outcomes through a continuous development of products, overseas investment and a differentiated marketing strategy considering the characteristics of the market.
We have manufacturing facilities in China and in Indonesia and have secured a competitive edge over other competitors through a systematic management and an efficient operation. And we have improved the customers' satisfaction with the best quality of service available through an enterprise wide system management from the point of receipt of an order to the shipment.
We'll do our best to provide the level of products that our customers require through a continuous facility investment and an efficient production management. And we'll always remain the same with the best quality of products and service at the customers' point of view in the future.
Yours sincerely.
Ho Suk Song / President